With the academic year and teaching well underway, your University of Hull journey has officially started. For first years, you may have only been in the city for a few weeks and you may still be getting your bearings. As a leading student accommodation provider in Hull, we're here to help you get to know the city and some of the hidden gems Hull has to offer. 
Exploring Hull
One of the biggest challenges when it comes to uni life is balancing studying with your social life. Having a balance between studies and social life will help set you up for a year of success, it gives you the opportunity to occasionally switch off from the stress that comes with university and exams. But what is there to do in Hull? Quite a lot actually!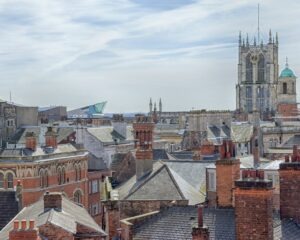 What to Do in Hull
Hull has a huge selection of activities and events for students to explore. From escape rooms and axe throwing to go-karting and gin-making — Hull has it all. 
If you're looking for a bit of problem-solving with your new housemates then Hull has a number of escape rooms dotted around the city centre — all with their own unique themes and challenges. 
Perhaps you're looking for something a bit more chill? If so, then we also have an incredible 18-hole indoor adventure golf course with its own tiki bar. There's also Hull's huge famous aquarium – The Deep – home to over 3000 sea life creatures, including sharks and penguins! If you want something a bit more adrenaline-filled and hair-raising, Hull is home to two go-karting tracks, one indoors and one outdoors. 
As well as these activities, through the year, Hull is home to a number of events including festivals and fairs. Humber Street Sesh and Freedom Festival are two huge festival events which see live music, performances and displays take over the streets in Hull city centre. One of Hull's most famous events is Hull Fair — Europe's largest and oldest travelling fun fair. Filled with food stalls, fair games and fair rides, Hull Fair is always a firm favourite for students. This year Hull Fair is taking place from Friday 6th October to Saturday 14th October with hundreds of thousands of people attending. 
Hull is also a history-rich city, with significant links to the maritime industry, the abolishment of slavery and poets. There's so much to learn about the city through the number of galleries & museums in Hull and the guided tours around the city. 
There's always something to do in Hull and so many more things than we've mentioned, especially for students! Take a look at what else you can do in Hull through the Visit Hull website!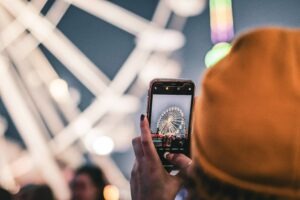 Where to Eat and Drink in Hull
As well as the endless events and activities Hull offers throughout the year, there's also a huge variety of places to eat and drink in the region, something to suit whatever you fancy.
Hull's old town is home to a number of historic pubs, with the oldest dating back to the 1700's! Whether you're visiting the modern bars or experiencing the historic pubs, Hull's old town is a great area for a drink with friends and to meet new people. 
For a spot to eat in the area, there are plenty of restaurants, pubs and even stalls to try out! Humber Street is always a popular spot for an ambient sit-down meal, there's everything from seafood and Italian to Mexican and Brazilian cuisines. Alternatively, Newland Avenue is located extremely close to the University and hosts a huge range of restaurants and bars. For a quick bite to eat, Trinity Market should be your go-to. The indoor market is home to a number of different food stalls including street food and even pizza cones. 
If you want to venture out of Hull slightly, Beverley is a small town that has a number of restaurants, bars and pubs — including East Yorkshire's oldest pub, The Sun Inn, which dates back to around 1530!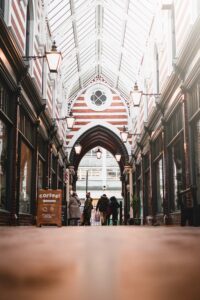 Student Friendliness in Hull 
Hull is an extremely student-friendly city. Many of the attractions offer a student-discounted price, as do some of the restaurants and pubs. Hull also has an excellent public transport system which you can utilise from your doorstep. Most of our student properties in Hull are located within walking distance of a bus stop, the train station is in the centre of the city and has direct trains to the UK's biggest cities and there are also regular ferries from Hull to Holland which is always popular for local students!
The team here at Castle Homes are committed to ensuring that your time at University is the best it can possibly be. We offer a range of luxury student properties in the heart of Hull with easy access to the university, city centre and further afield. If you're looking for a student property in Hull for next year's studies, take a look at our availability online or get in touch. 
Back to All