With exam season just around the corner, preparation is key for students, no matter which year of uni you're in. Ensuring you're preparing and revising efficiently is the only way to give you the best possible chance of passing with a good grade. So, what's the best way to prepare for exams in your student accommodation in Hull?
Organising Your Study Space Efficiently 
Whether you're staying in one of our one-bedroom flats or one of our student houses in Hull, one of the most important ways to prepare for exams is to make sure you have a tidy and organised workspace where you can focus and be productive. 
Whether your workspace is at the kitchen table or at a desk in your bedroom, it's important to make sure there's enough room for your study books and that any distractions are removed. After all, a tidy workspace helps make a tidy mind — crucial for exam success.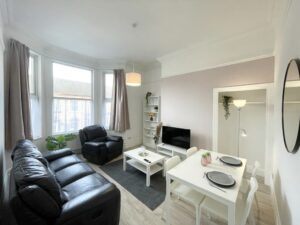 Prepare With Your Course Mates
Some people thrive when studying with others. Luckily, our luxury student accommodation in Hull is perfect for this. With plenty of space to study with others in your accommodation, you're in the perfect place to get exam-ready.
Studying with others means that you aren't completely by yourself – you can ask questions, take breaks and make the studying process a lot more enjoyable!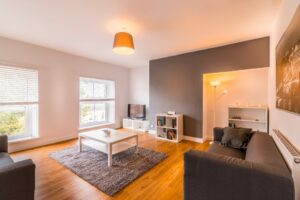 Taking Breaks 
It's a common misconception that studying for hours on end and cramming everything in is one of the best ways to study and prepare for exams. However, it has been proven that taking frequent study breaks can actually help you be more productive in your studies and retain more information.
A Healthy Lifestyle 
Having a good, healthy lifestyle is one of the most effective and easiest ways to prepare for exams. This could include things such as:
Eating healthy foods
Getting enough sleep
Going to the gym 
Socialising with friends outside of the uni and student accommodation environment
Taking the time to relax and switch off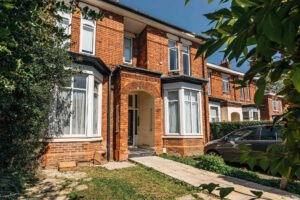 With Castle Homes, all of this is easier! The fully equipped kitchens mean that you have everything you'll need to eat nutritional meals, and all of our properties have luxurious bedrooms so that you can get the best possible night's sleep. Each of our properties also have excellent transport links meaning you're able to easily travel anywhere in & out of Hull, including the library for some quiet revision.
If you're an upcoming student or even a current student looking for student accommodation for the 2023/24 year, get in touch with our team to book a viewing!
Back to All